Campaign Overviews
27 items found, showing page 3 of 3
The new term for Scottish universities and colleges is an important opportunity to remind students of
free vaccinations provided by NHS Scotland.
We are pleased to announce a re-run of Scottish Government lung cancer campaign, Settling In. Launching tomorrow (Thursday 21 July), it aims to encourage people to contact their GP practice should they have symptoms that could be lung cancer.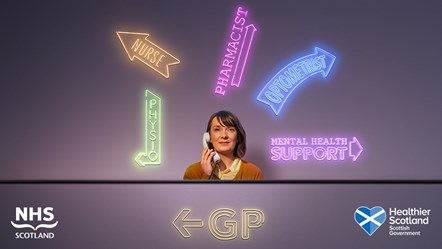 The Right Care Right Place – Receptionist Campaign aims to create a greater understanding of the pivotal role receptionists play in signposting people to the right care for their specific healthcare needs.