Campaign Overviews
3 items found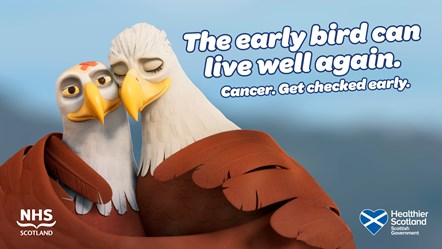 The Detect Cancer Earlier campaign 'Be the Early Bird' will be running from 18 September – 22 October 2023 and updated resources are now available.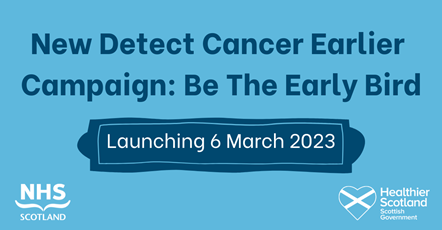 On 6 March, Scottish Government will be launching a new overarching Detect Cancer Earlier campaign.
We are pleased to announce a re-run of Scottish Government lung cancer campaign, Settling In. Launching tomorrow (Thursday 21 July), it aims to encourage people to contact their GP practice should they have symptoms that could be lung cancer.