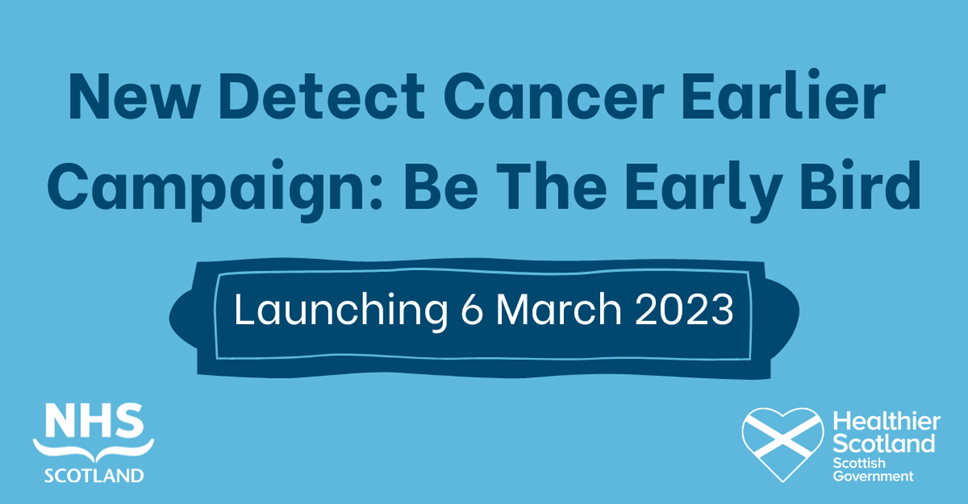 Detect Cancer Early - Launching 6 March 2023
On 6 March, Scottish Government will be launching a new overarching Detect Cancer Earlier campaign.
The campaign will reinforce the benefits of finding cancer earlier in a bid to challenge the fear that is stopping people acting, and encourage those who have unusual, persistent symptoms to contact their GP practice.
A toolkit will be issued at launch, however we wanted to give you advance notice for any forward planning you are doing between now and then. To help with any preparations, please find a summary of the campaign on the SG Marketing Resources Centre here for your information.
If you have any questions, please do not hesitate to get in touch.