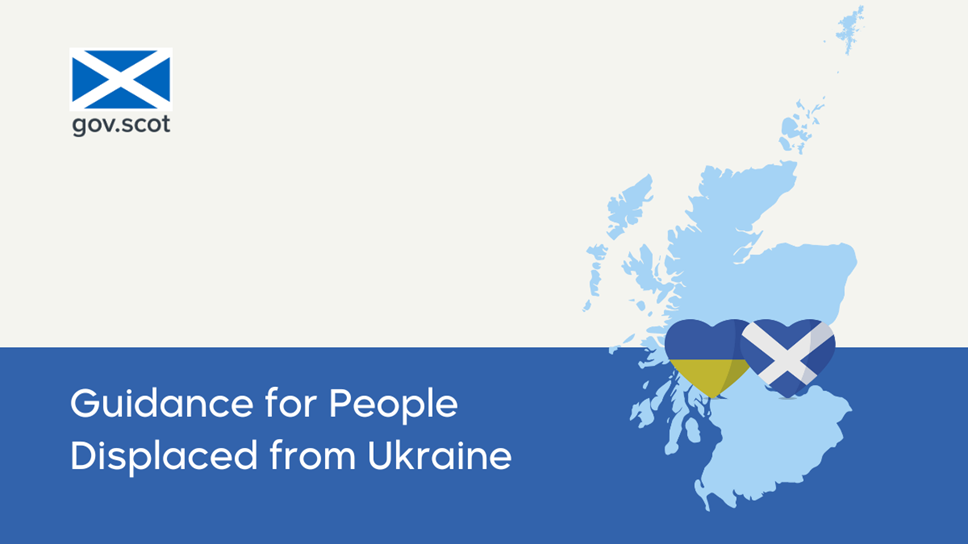 Scotland for Ukrainians: A guide for displaced people
Scotland for Ukrainians: a guide for displaced people is a comprehensive guide for displaced people from Ukraine arriving under the Scottish Super Sponsor Scheme. This has been published by the Scottish Government on gov.scot, and is available in Ukrainian, English and Russian.
This document provides clear information as well as signposting to trustworthy sources to empower displaced people to make informed decisions and to stay safe. It covers topics such as visas, travel, accommodation, housing options, safety and life in Scotland.
A toolkit has been developed to help in directing displaced people from Ukraine to the new guidance.
Stakeholder Toolkit
The Stakeholder Toolkit contains information on the guidance document alongside a range of assets for use. It contains the following:
Key messages
Social posts with suggested copy
Social media images
Videos focusing on accommodation, showcasing Scotland, and rights and protections
Links to additional resources
You can download all resources directly via the SG Marketing Resource Centre - Ukraine
How You Can Help
Share the campaign resources available via your social media channels
Distribute the Stakeholder Toolkit with your internal and external networks
For more information on support for displaced people from Ukraine, please sign up to the Scottish Government's newsletter for regular updates.
If you have any questions, feedback or requests, please get in touch. We would appreciate your help in sharing the resources to direct people to the guidance document.