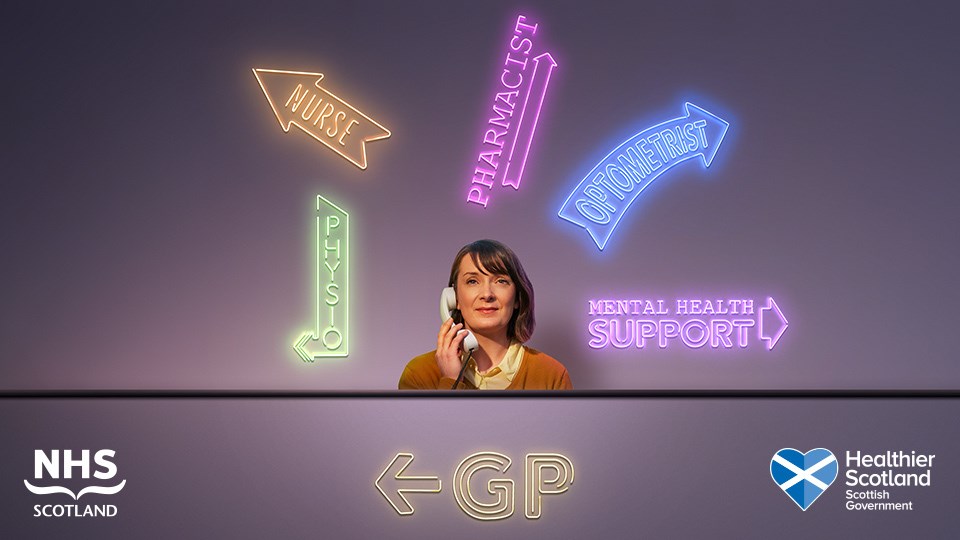 Right Care Right Place - Receptionist Campaign
The Right Care Right Place – Receptionist Campaign aims to create a greater understanding of the pivotal role receptionists play in signposting people to the right care for their specific healthcare needs.
This campaign highlights the role of multi-disciplinary teams in and outside of a general practice making patients more aware of alternative care pathways. Research has shown there is a lack of awareness on the role the receptionist has in getting individuals the right health care expert. This has created a barrier for some in getting the right care.
The Receptionist Campaign will be running on TV, VOD, Digital, Social, Press and Radio channels from this week until 30th March.
Campaign Key Messages
General Practice receptionists are much more than receptionists
General Practice receptionists are here to help guide you to the right care for your (healthcare) needs
There are a range of expert healthcare professionals who can help you and receptionists will be able to help get you to the right person
How You Can Help
Please share campaign assets via your relevant social channels - all assets can be found in the SG Marketing Resource Centre
Please share the Receptionist Campaign Stakeholder Toolkit with your relevant contacts
Campaign Toolkit
The RCRP Receptionist Campaign Toolkit attached includes the following:
Campaign overview
40 sec film and 15 second cut-down films
Stakeholder poster
Social media static assets and suggested social copy
If you have any questions on this please don't hesitate to get in touch.
All the best,
Victoria