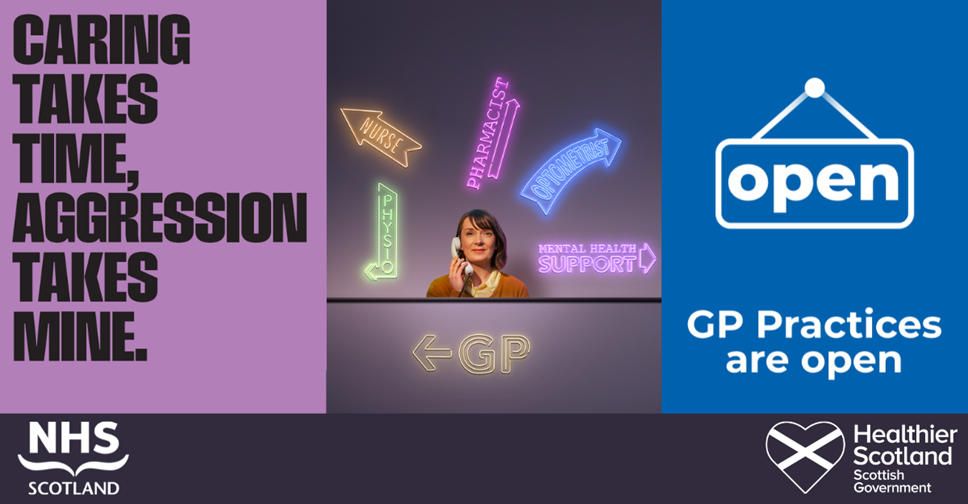 Primary Care - Campaign Launches
With the challenging winter ahead a centralised winter resource hub has been created making it easier to access resources / campaign assets. These assets can be used across your channels to inform the public on how they can access health and social care services appropriate to their healthcare needs and how services are being delivered. Plus, key safety behaviours that we can continue to adopt to help stay well this winter and help protect ourselves and people who need more protection from COVID-19 and flu. You can access the Stay Well This Winter resources via the SG Campaign Resource Centre here.
The campaigns which are directly included in the Stay Well This Winter umbrella include:
Right Care Right Place
COVID-19 Safety Behaviours
COVID-19 and Flu Vaccines
Assets for the NHS24 Winter campaign will also be made available through this resource hub.
For ease, the hub also includes other campaigns which have various messages which may help in communications with your audiences:
GPs are open
Respect health and social care workers
Right Care Right Place – Receptionist
Campaign materials
You will find materials for each campaign in their relevant folder:
Right Care Right Place - Receptionist
Support can be shown by:
Sharing social films, GIFs and/or statics with accompanying copy via your social channels
Using campaign logos on comms where appropriate
Printing / displaying / circulating posters in visible areas and across your networks
Further updates will be provided as the remaining campaigns launch to support winter resilience.