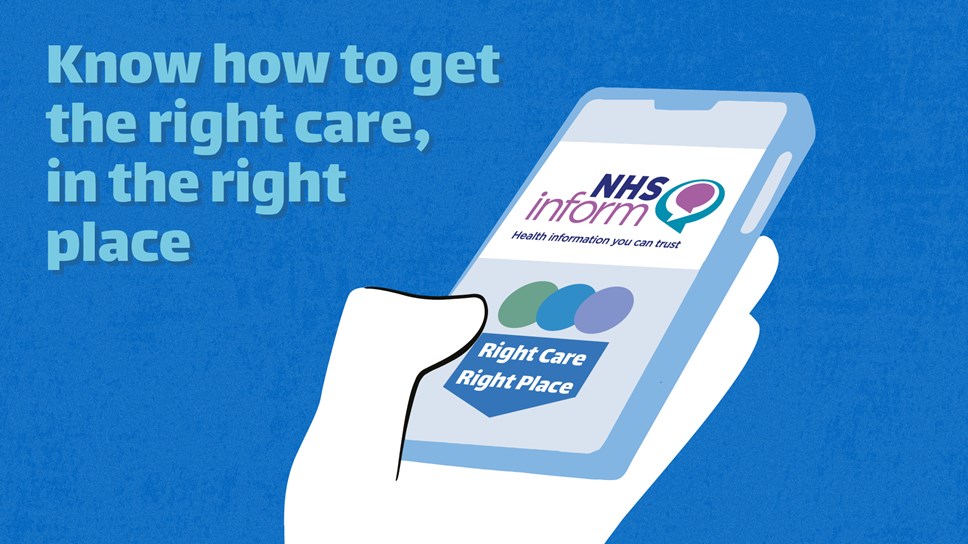 Healthy Know How
NHS 24's Healthy Know How campaign has been developed to support the appropriate use of NHS services and encourage the public to be prepared in the run up to the festive period.
Key to this is communicating to the public that with a few simple steps you can look after yourself and your loved ones this winter:
Check your repeat prescription, order only what you need, in plenty of time
Keep medicines to treat common illnesses at home
If you become unwell, NHS Inform has useful symptom checkers to help you decide what to do next
If you do need to talk to a healthcare professional it's important that you get the right care in the right place, which could be your local pharmacy, your GP or calling 111
You can access the NHS 24's Healthy Know How resources via the SG Campaign Resource Centre here.
Right Care Right Place
Additional social media assets have been uploaded to the Winter Resource hub which can be used across social media and digital channels:
You can access additional social media assets via the SG Campaign Resource Centre here.
Other Resources
Here are links to other resources you may find useful:
If you require any assistance with the assets, please get in touch.