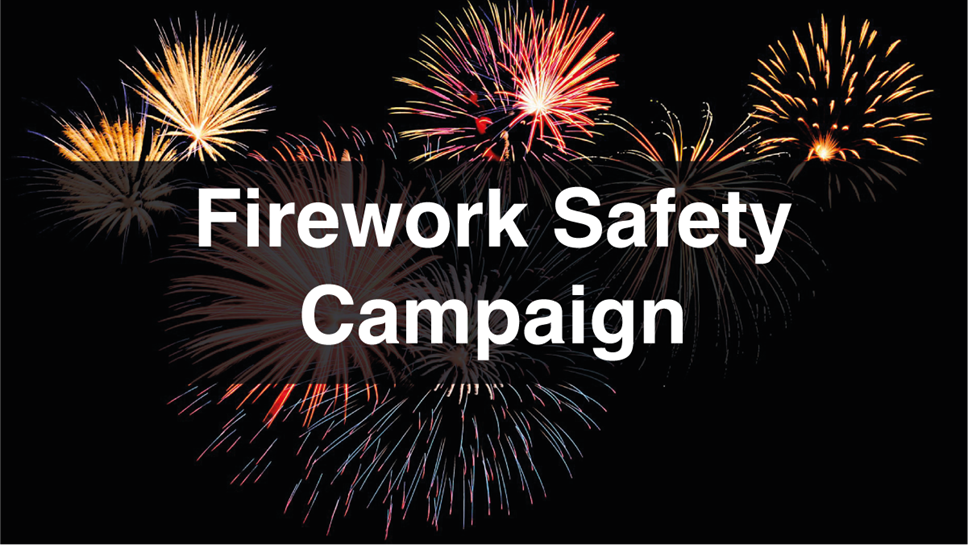 Fireworks Safety Campaign Launch
It's nearly Bonfire Night, and ahead of 5 November the Scottish Government and the Scottish Fire and Rescue Service are launching a campaign to highlight the dangers associated with fireworks misuse and the laws designed to help keep us all safe.
Fireworks can be great fun, but they can also be dangerous if not used properly. During the bonfire season, most firework injuries treated at emergency departments happen at informal private displays. Over half of those requiring treatment are children.
The Fireworks Safety campaign also aims to raise awareness of the rules to lessen the negative impact of fireworks, alongside fireworks safety guidance and asking the public to be considerate of others this Bonfire Night. The campaign will run across radio and social media supported by PR and partnership activity.
For more information view the Fireworks Safety Page on the Scottish Fire and Rescue website.
Rules and guidance
It is illegal to buy or give a firework to anyone under the age of 18 with the exception of category F1 fireworks.
It is illegal to set fireworks off before 6pm and after 11pm. This extends to midnight on 5 November and 1am on Hogmanay, Chinese New Year and Diwali.
It is illegal to use fireworks in the street or other public places.
If you are worried about an animal call 03000 999 999.
Stakeholder toolkit
The Stakeholder Toolkit contains the following:
Campaign key messages
Example social posts
How can you help
Thanks so much for your continued help and support. If you have any questions, comments or requests, please don't hesitate in touch with us.