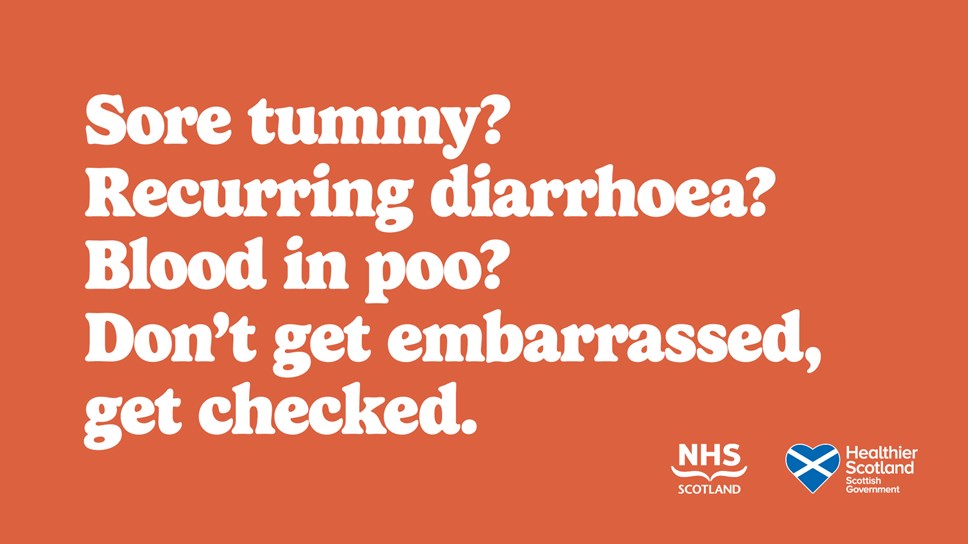 Crohn's and Colitis Awareness Campaign Launch
The Crohn's and Colitis campaign aims to increase awareness of symptoms for Crohn's and Colitis, and signpost to good, reliable information so people feel empowered and unashamed to seek advice from a reliable healthcare professional when needed.
Scotland has the highest proportion of people living with Crohn's and Colitis in the UK with more than 50,000 people affected (that's one in every 103 people). In 2019, one in four people with Crohn's or Colitis waited more than a year to be diagnosed and reasons for this range from a lack of understanding and awareness to the stigma associated with the symptoms.
Delays to treatment can affect people's ability to continue education and work, and narrow their treatment options while increasing their risk of being hospitalised or needing emergency surgery.
Further to the above, recent polling research from Crohn's and Colitis UK found that in Scotland:
300,000 people would not go to a GP for more than a month if they saw blood in poo
Nearly a fifth would avoid the GP because they felt they were wasting a GP's time or wouldn't want to be seen as making a fuss
One in ten felt their symptoms would not be taken seriously
92% said they'd delay seeking medical help
Your support to help raise awareness of Crohn's and Colitis symptoms by sharing information on your website, social media channels, and where possible displaying posters, would be hugely appreciated.
Campaign Resources
Campaign resources includes a stakeholder toolkit containing key messages, social media assets, suggested social media posts and posters. Download the campaign resources here.
For more information about Crohn's and Colitis visit NHSinform.scot/IBD.
Thank-you for your support