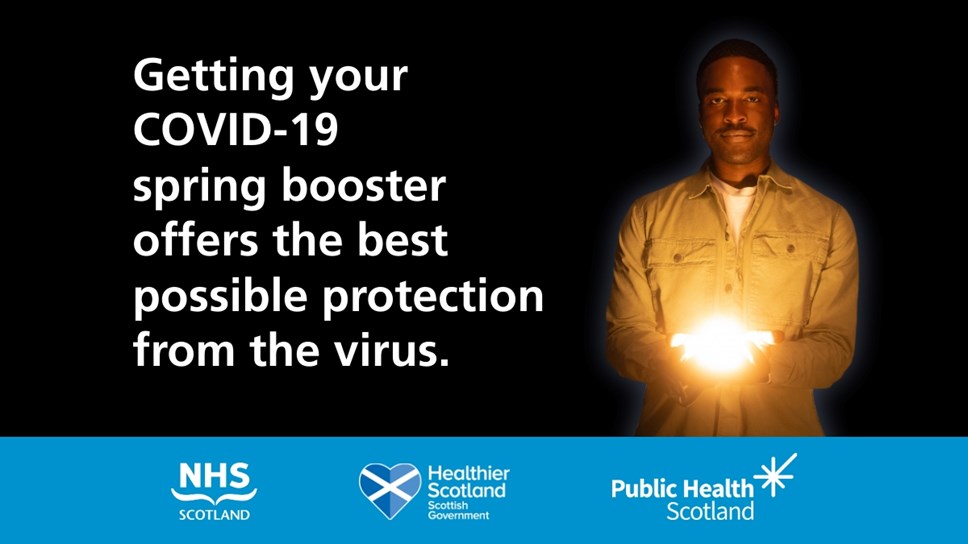 COVID-19 Spring Booster Campaign Launch – Don't Let Your Protection Fade
The Scottish Government's COVID-19 spring vaccination programme will soon be underway.
The JCVI has recommended an additional spring dose for residents of care homes for older adults, those aged 75 and over and all those with a weakened immune system (WIS) aged 5 years of age and over.
The 'Don't let your protection fade' campaign highlights the importance of topping up protection levels and encourages those eligible for the spring booster to come forward for vaccination.
Your support to help reach these individuals by sharing information on your website and social media channels would be hugely appreciated.
Campaign Resources
A Stakeholder Toolkit containing key messages, social media assets, suggested social media posts and posters is available here: Scottish Government Marketing Resource Centre – Don't let your protection fade – COVID-19 spring booster.
For more information about the COVID-19 spring booster, visit nhsinform.scot/springbooster.
Thank you for your continued support.