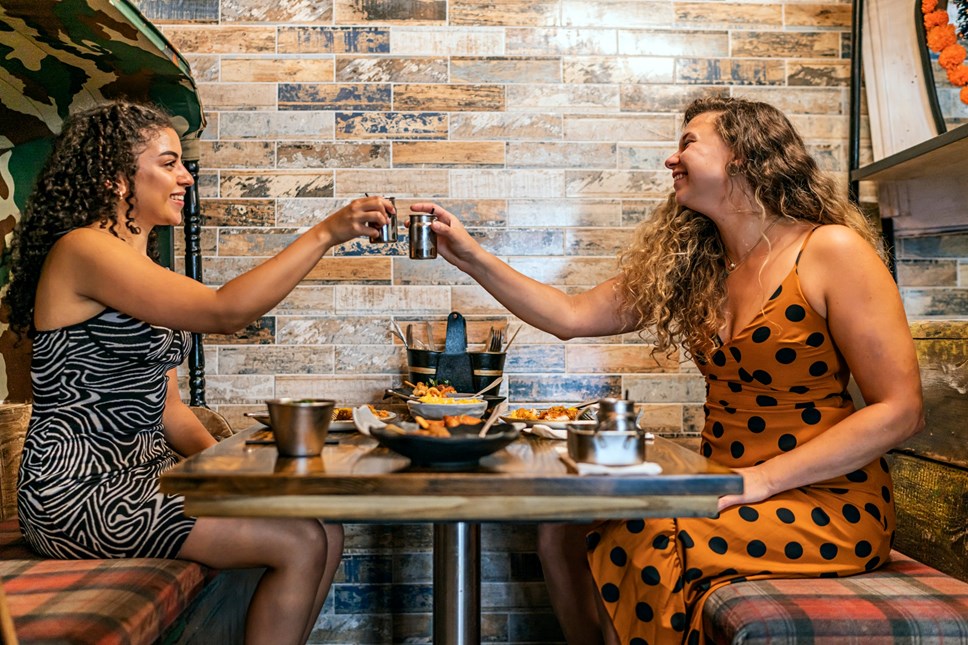 St Andrew's Day - Communications Resource
This St Andrew's Day, Toast Our Land of Food and Drink and The Mix of People and Cultures That Craft It
St Andrew's Day is a symbolic moment to spend time with people we value, in places we love, connecting with friends here and across the world. It is sometimes referred to as the Feast of St Andrew and this 30 November, we want to encourage people to spend time together, spark a culinary curiosity for more Scottish produce and toast the people in our communities who create it.
This Brand Scotland toolkit includes information from a range of partner organisations, allowing you to tailor St Andrew's Day social content that will work best for your audience, whilst continuing to champion Scotland's warm welcome and the value we place on having diverse, inclusive communities.
Through your support, we hope to reach more people, champion more Scottish businesses and continue highlighting our welcoming country to the world.
Here are some simple ways you can do this:
Share the Brand Scotland St Andrew's Day 'social toast' video reel from @Scotland and @ScotlandisNow (available via Instagram, Facebook and Twitter) across your own channels on 30 November, including on stories
Create your own 'social toast' celebrating people and produce and encourage your audience to get involved in the conversation by using #ScotlandisNow and #StAndrewsDay
Include information about the St Andrew's Day events included in the toolkit on your website and social channels
Link to these information sources: St Andrews Day | Scotland.org, St Andrew's Day | VisitScotland, and Homepage | Scotland Food and Drink
Follow Brand Scotland social channels: Instagram @ScotlandisNow, Facebook @ScotlandisNow and Twitter @Scotland and engage with the St Andrew's content
If you have any questions, please do not hesitate to get in touch.
Many thanks,
Brand Scotland Marketing