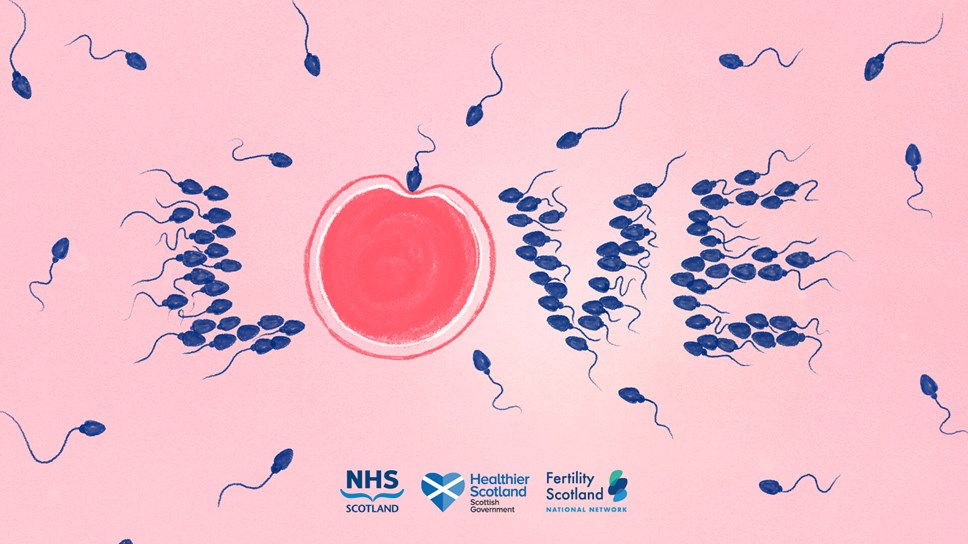 Sperm and Egg Donation Campaign
Today marks the launch of National Fertility Awareness week (30 October – 5 November).
To coincide with this week of awareness, the Scottish Government and NHS Scotland have launched the third phase of national activity encouraging people to become sperm and egg donors, with the four NHS tertiary Fertility Centres in Scotland (Aberdeen, Dundee, Edinburgh and Glasgow).
More than 200 people in Scotland need the help of egg or sperm donors to give them the chance to become parents and the gift of starting a family.
The campaign will run across national radio channels and digital advertising for 4 weeks.
How you can help
The Stakeholder Toolkit contains key information and materials to help you share important information about sperm and egg donation with your audiences.
All assets can be downloaded via the Scottish Government Marketing Resource Centre
If you have any questions, please do get in touch.
Thank you for your support.