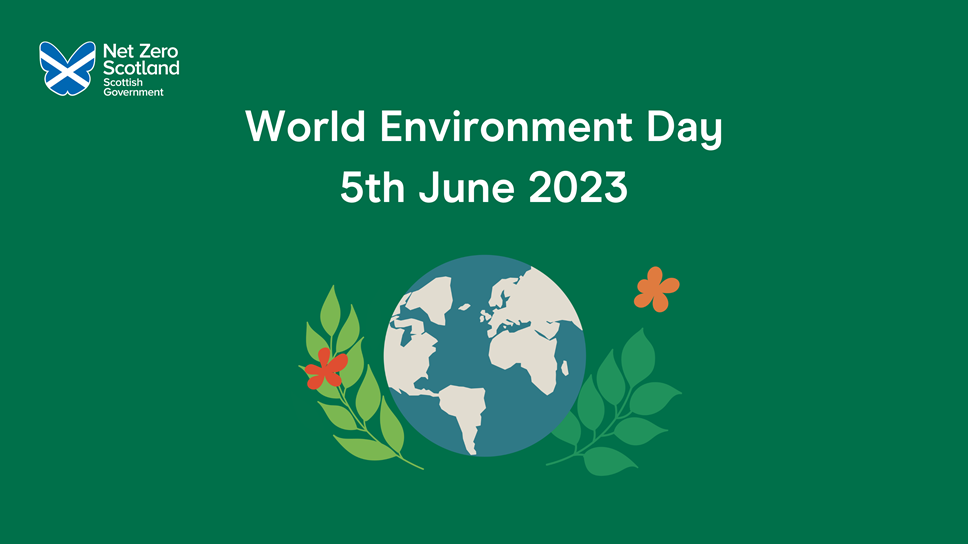 June 2023 – World Environment Day and more
With World Environment Day, Bike Week and more taking place this June, it's the perfect time to bring employees, families, communities, customers and stakeholders into the conversation around what actions they can take to help tackle climate change.
Below you will find relevant information and resources that are available from the Scottish Government to help start the conversation with your networks and support them to take climate action.
How You Can Get Involved
Mark your calendars to share content and take action on June's key environment-focused dates. These key dates are outlined in our June content calendar and you can also use the following image and post copy:
Download the social media image here.
Download the social media suggested text here.
Use the hashtag #LetsDoNetZero so we can reshare your content and more people can find your posts.
Resources To Help You
Content Planner – The Scottish Government's Net Zero June content plan is available to help you plan resharing content directly from these channels. Content plans are subject to change and will be regularly updated for you to view in the SG Campaign Resource Centre here.
Social Assets – We have a number of social media assets that you can use to showcase your support for World Environment Day, World Oceans Day and more.
Thank you very much for your support. If you have any questions or require assistance, please get in touch.