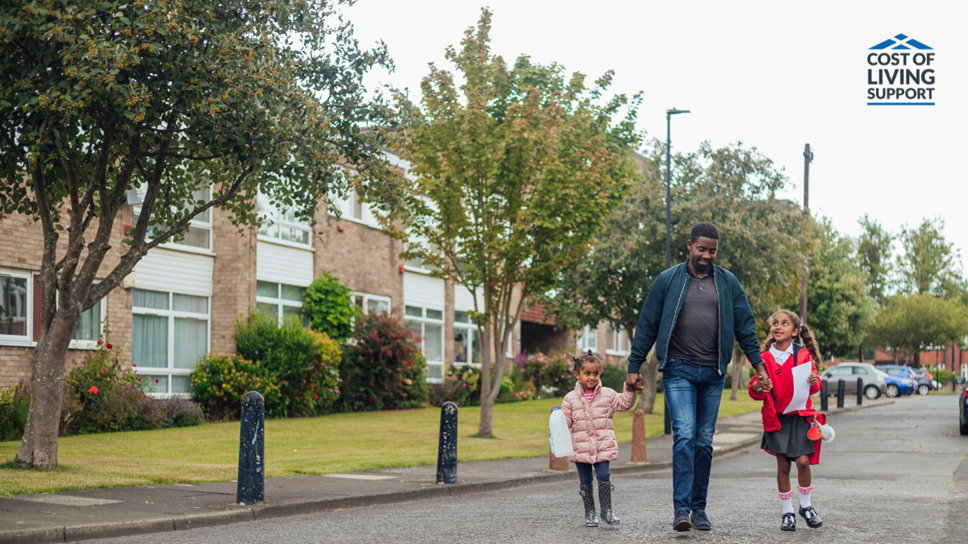 Cost of Living - New TV Ad and Updated Campaign Resources
New Cost of Living campaign assets now available
The Cost of Living crisis presents an ongoing challenge to people and families across Scotland, with many struggling to make ends meet. As part of its response to this situation, the Scottish Government has launched a marketing campaign promoting a new website that brings together in one place information on support, grants, benefits and advice, in order to help people find what support they may be entitled to.
The Cost of Living campaign launched on 28 September, and runs to 22 November across various media channels including TV, out-of-home, radio and digital. We have added the TV ads, editorial assets and additional video cut-downs to the resources, which can be found in the SG Marketing Resource Centre. Visit gov.scot/costoflivingsupport for more information.
How You Can Help
Apply the Cost of Living campaign badge to your own relevant materials
Share campaign digital assets across your social channels, including the web banners across your relevant websites
Add the editorial to newsletters for circulation
Stakeholder Toolkit
The toolkit attached includes the following:
Key messages
The Cost of Living campaign badge
TV advert and cut-down films
Newsletter copy/ editorial
Link to the new Cost of Living support website, and details on campaign timings
Social media image assets and suggested accompanying copy
Website banner images
If you have any questions on the campaign or require assistance with the assets, please do not hesitate to get in touch.
Many thanks,
SG Marketing Team