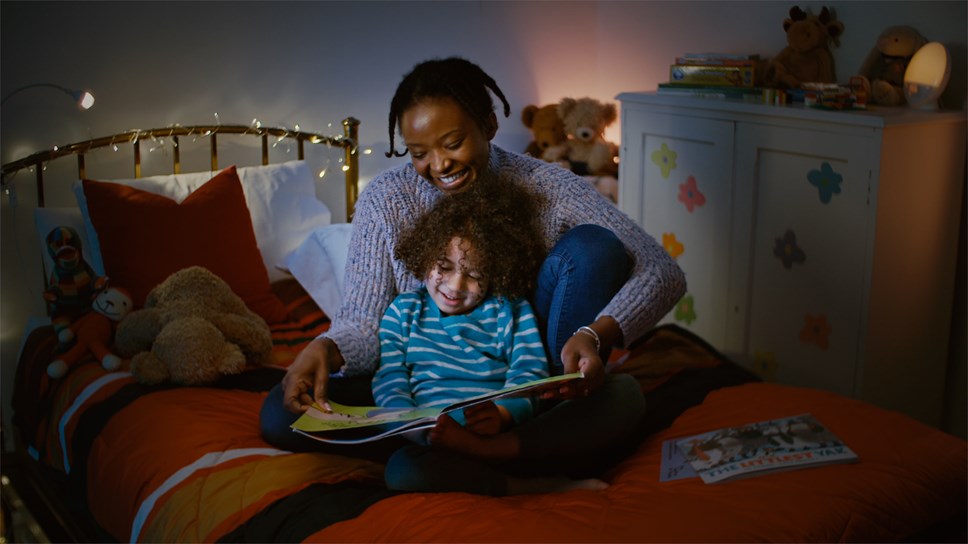 Child Development Campaign
Parent Club have launched the Child Development campaign, which is aimed at parents and carers of 3-5 year olds.
Campaign Background
Interacting with children at a young age is highly beneficial to their brain development, helping to form brain connections that can aid speech, language and communication skills. Thus, these early years are vital to setting the core foundations for future learning and attainment.
Unfortunately the pandemic, as with many areas of child development, has had a negative impact on children's speech, language and communication skills.
Campaign Aim
The child development campaign aims to encourage parents to adopt positive behaviour change by slightly adapting what they are currently doing - playing, talking and reading in order to interact with their child in ways that help develop their child's speech, language and communication skills.
The creative highlights the importance of specific interactions parents/carers can easily incorporate into their everyday routine (without adding more pressure to their day) and that fun interactions will help stimulate neuron connections to form in their child's brain, helping develop their speech, language and communication skills.
There is information and tips for parents on the Parent Club Website, along with more on the 'science' behind it: parentclub.scot/lightup
How You Can Help
It would be brilliant if you could kindly support this campaign by sharing the campaign materials far and wide across your audiences, to reach parents and carers of 3-5 year olds. The resources available include campaign key messages, newsletter text, social media films and images with suggested text.
Here are some suggestions as to how you can support:
Share the campaign films and images across your social media channels
Circulate the newsletter copy and/ or the key messages to your audiences
All campaign materials for sharing can be accessed via the SG Campaign Resource Centre here.
Your support with this campaign is greatly appreciated. If you have any questions on the campaign or require assistance with the materials, please let us know.