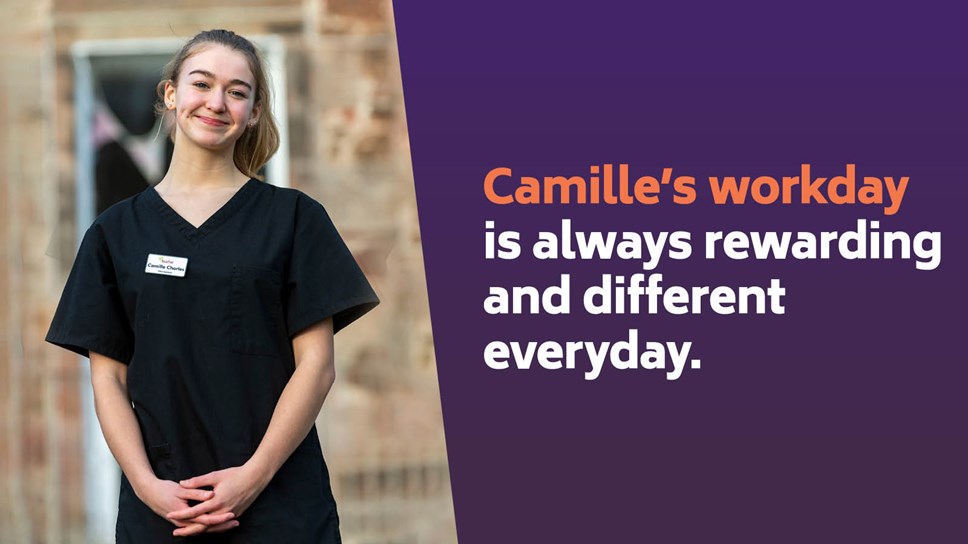 Adult Social Care Recruitment - August 2023 Partnership Activity
Encouraging a career that makes a difference in people's lives – updated campaign resources are now available.
Roles in the adult social care (ASC) sector are as important as ever, and ahead of the launch of a new recruitment campaign in late 2023, Scottish Government Marketing and Partnerships teams will deliver a targeted burst of activity in August designed to reach school leavers, college and university students, as well as parents of children returning to school, who may well all be seeking employment, and would potentially be suited to a role in adult social care.
Further partnerships work to reach these audiences will be delivered as part of the wider 2023/24 marketing campaign to support recruitment into the sector across the financial year.
Target audiences
There are three audiences that have been identified to reach as part of this early burst of partnerships activity:
School/college leavers: Aimed at reaching those pupils who will have received exam results on 8 August, encouraging them to consider a role in adult social care.
College and university students: Aimed at those studying relevant healthcare courses, as well as those looking to gain experience and supplement their income while studying, encouraging them to consider a role in adult social care.
Parents of school age children: Aimed at parents of children returning to school in mid-August, to encourage them to consider a role in adult social care.
August Assets
Assets for August include social statics and accompanying copy. They feature case studies of people working in the adult social care sector.
Social statics and copy can be downloaded via the SG Campaign Resource Centre here.
Stakeholder Toolkit
The Adult Social Care Campaign Toolkit contains the following resources to help you share the campaign with your audiences:
Campaign information
Website overview
New social statics, tailored to the target audiences above, linking to relevant case studies on CareToCare.scot
Digital campaign assets: A4 posters, leaflet, one page conversation tool, email signature, web banners, example news release
'How to' guides for sharing information and running your own recruitment campaign
Campaign assets can be downloaded via CareToCare.scot.
Adult Social Care Recruitment Website
The 'There's more to care than caring' website is an invaluable resource for those wanting to learn more about a career in ASC. Information on CareToCare.scot includes:
Case studies that showcase the real-life experiences of people who work in ASC
Details on career progression
Types of roles available in ASC and the duties involved
Quick Ways You Can Support via Social Media
Re-share posts from the Fairer Scotland Facebook Page
Share campaign images and videos across your networks and social media channels.
If you have any questions relating to the campaign or if we can help you to spread the word further, please don't hesitate to get in touch.
Many thanks for your help and ongoing support.