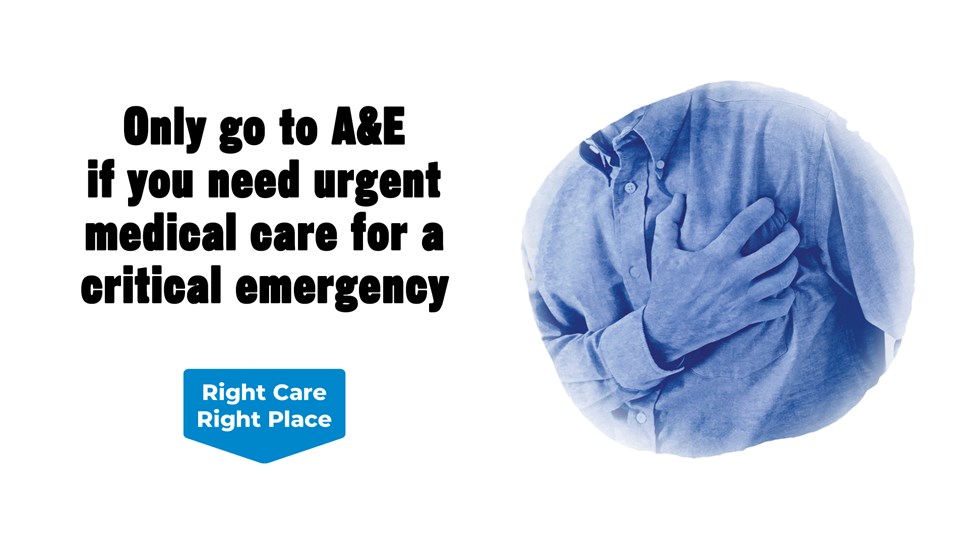 Right Care Right Place
The Right Care Right Place (RCRP) campaign aims to help the public use health and social care services appropriately.
Key to this is communicating to the public the range of options available:
Go to A&E if you have a life threatening condition such as a stroke, heart attack or severe bleeding.
If it's not an emergency then you can: contact your general practice during the day, call NHS 24 on 111 day or night, visit your local pharmacy or use the self-help guides on NHS Inform for practical advice and information.
It is important that the public have a clear understanding of how and where to access the right help and support for their specific health needs, enabling them to take charge of their own health, save them time and help alleviate some of the pressures the NHS is facing.
You can access the Right Care Right Place resources via the SG Campaign Resource Centre here.
For ease, a Stay Well Resource Hub has been created and includes other health related campaigns which may help in communications with your audiences. This will be updated throughout the year with additional resources. The hub currently includes:
Support can be shown by:
Sharing social films, GIFs and/or statics with accompanying copy via your social channels.
Using the campaign logos on comms where appropriate.
Printing / displaying / circulating posters in visible areas and across your networks.
Many thanks,
SG Marketing