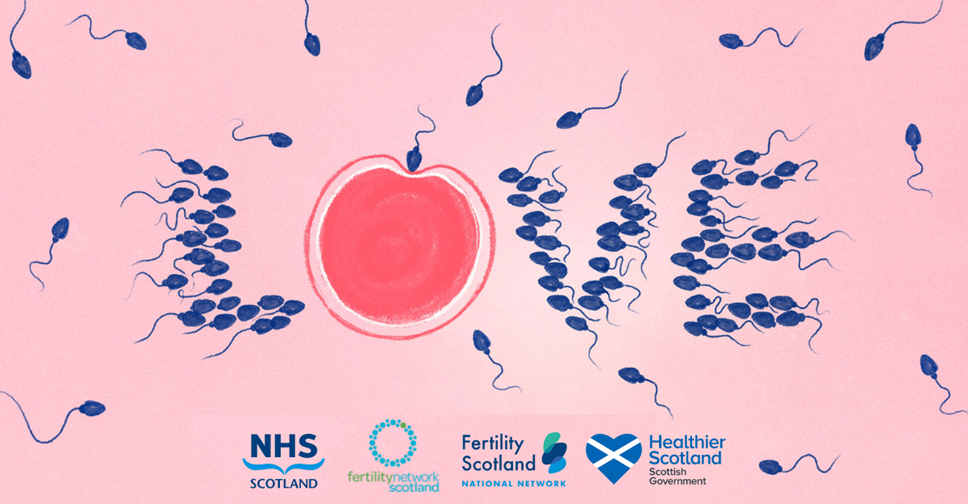 Egg and Sperm Donation Campaign Reminder
A reminder that the Egg and Sperm Donation campaign is still running until the 27th of November.
Hundreds of people in Scotland need the help of egg or sperm donors to give them the chance to become parents and the gift of starting a family.
With only a few days left of the campaign period, there is still a chance for you and your organisation to support the campaign.
Quick ways you can support via social media
Help promote the campaign and get involved by sharing your own post across your Facebook, Instagram, Twitter and/or LinkedIn channels, using the following image and text:
Download the suggested social media image here.
The suggested accompanying social copy for this image is:
More than 200 people in Scotland need an egg or sperm donor. Become an egg or sperm donor and give them the chance to become parents. Visit eggsandsperm.scot to find out more #JoyLoveHope
Reshare from the official Healthier Scotland Facebook channel.
There are two posts scheduled from the Healthier Scotland Facebook channel at 2pm on Tuesday 22 November and Thursday 24 November.
Further Campaign Resources
The campaign toolkit and assets can be found via the SG Marketing Campaign Resource Centre. If you could share these messages and assets with your audiences, it would be greatly appreciated.